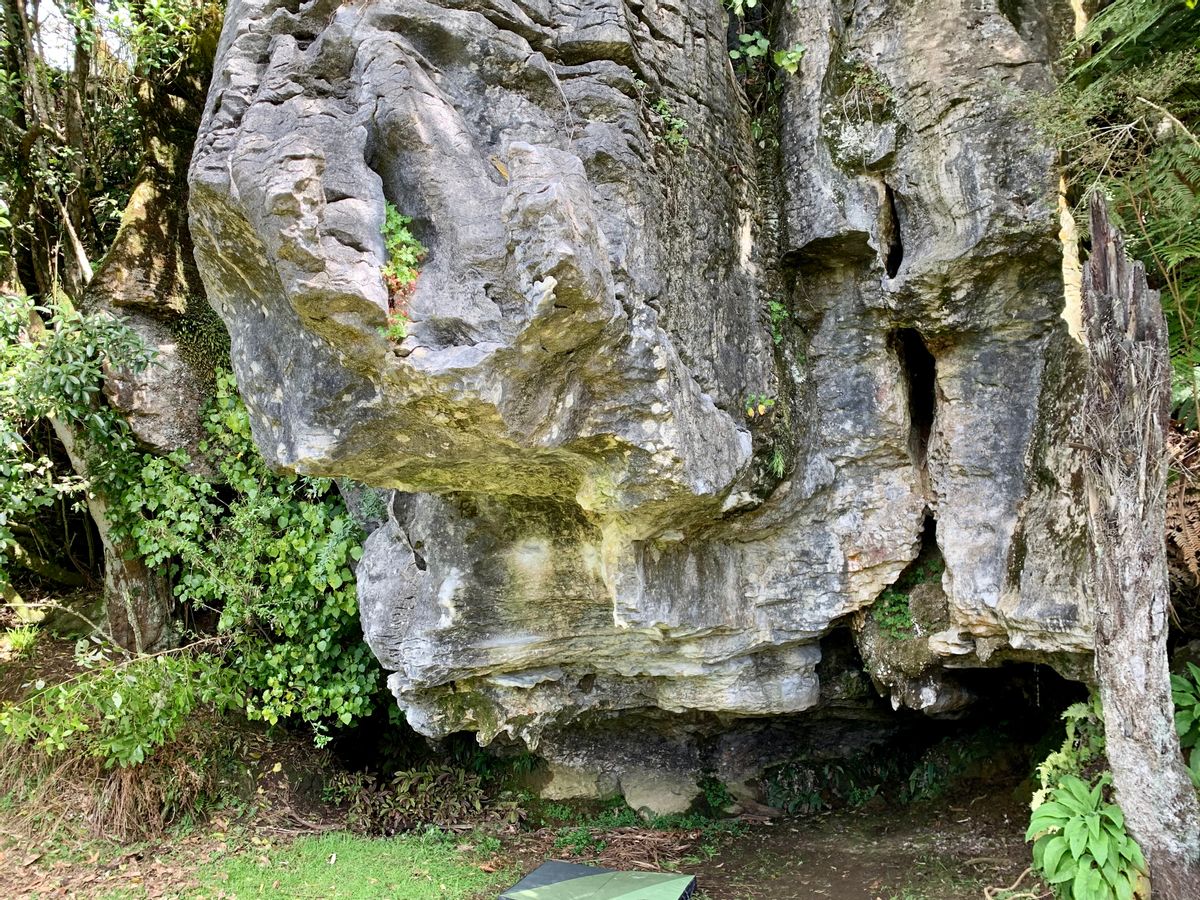 8
Frantic

---
Start on the apex under the roof. Throw out right for a high crimp. Left hand to a low undercling and clamp your away out under the nose to reach the furthest tip. Avoid using the traverse on the right outside wall.
Variations

9
Frantastic
•
Sit start further back with feet on base rock at back of cave, find a couple of underclings, then out through the obvious crimps to the original start. Finish the route from there.
Sam Williams

11
Frantastic Into Savage Alfresco
•
Climb Frantastic, traverse through the scoop under the roof and finish with Savage Alfresco.
James Morris

Waitomo Central, Waikato, New Zealand
---