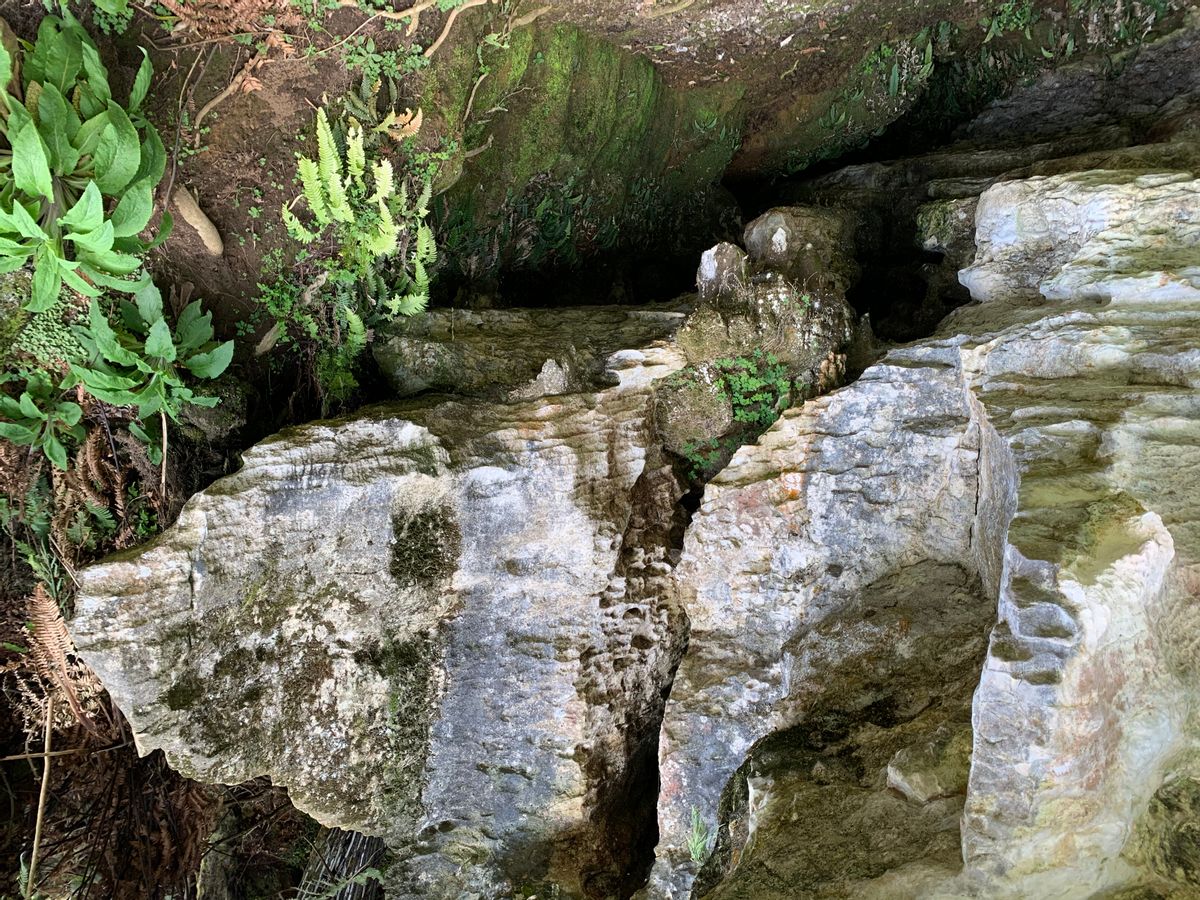 6
Dirty Dancing
---
Sit start on slopers on the big overhung flake thing. Clamp your way out and reach right, past the tufa and dodgy looking ledges to get on the undercut far right face. More slopers get you set for an awkward lunge or, sweeter, a gaston in the small roof above to gain the right arete.

The tufas are all eliminated on this line simply because they are wet for at least 95% of the year!
Variations

7
More Dirty Dancing
•
Extend the route by following slopers and a hidden edge to the tip of the nose. Mantle the nose and jump off.
Marco Lefebvre 2020
James Morris

Waitomo Central, Waikato, New Zealand
---