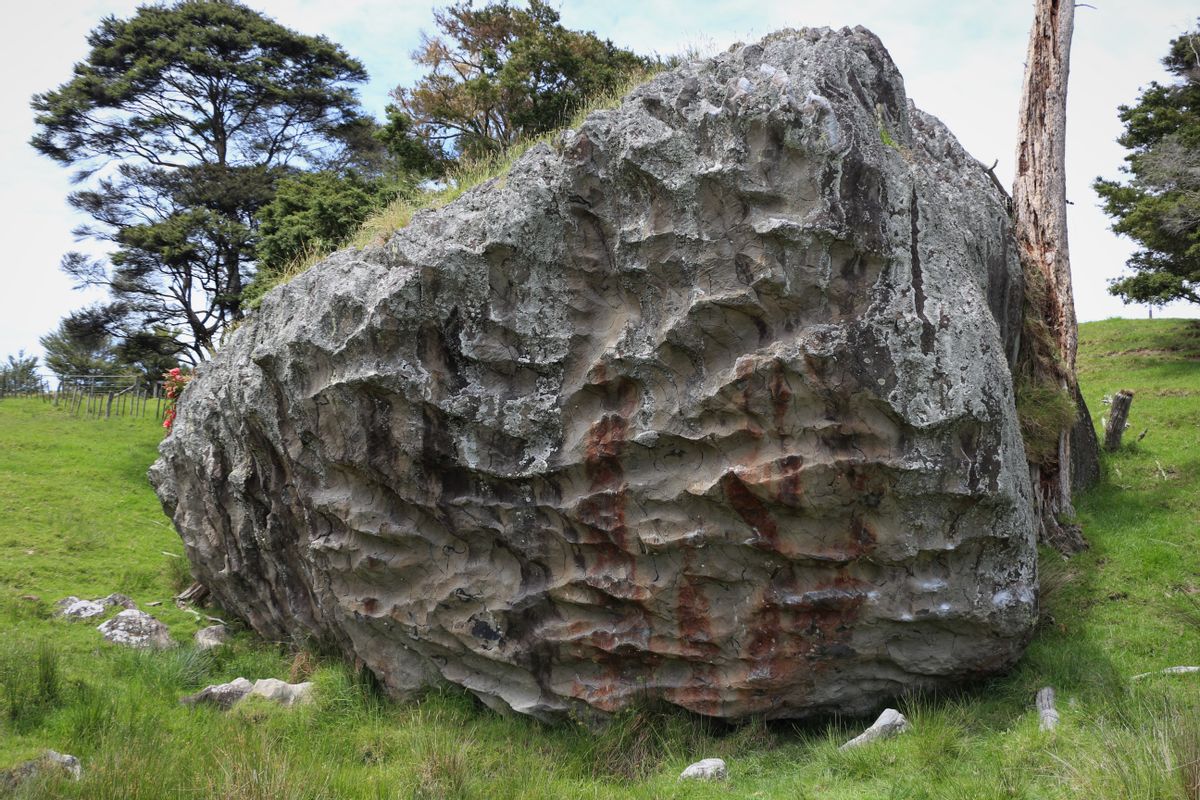 2
Too High To Fly
---
Start on the massive jug shelf. Head up and right to finish on the highest point of the boulder with a final committing move.

One of the best of its grade on the North Island.
Variations

3
Sit start on two slopy holds down and right from the start jug.
Marco Lefebvre 2020

1
Fall Into the Swamp
•
Instead of heading straight up, traverse left across the face and finish on the far left exit holds.
James Tiffin 2021

Highball
Stu Kurth 2011

Horeke, Northland, New Zealand
Nearby Areas
Nearby Boulder Problems

1
Goose Step Left

0
Goose Step Right
Project
---