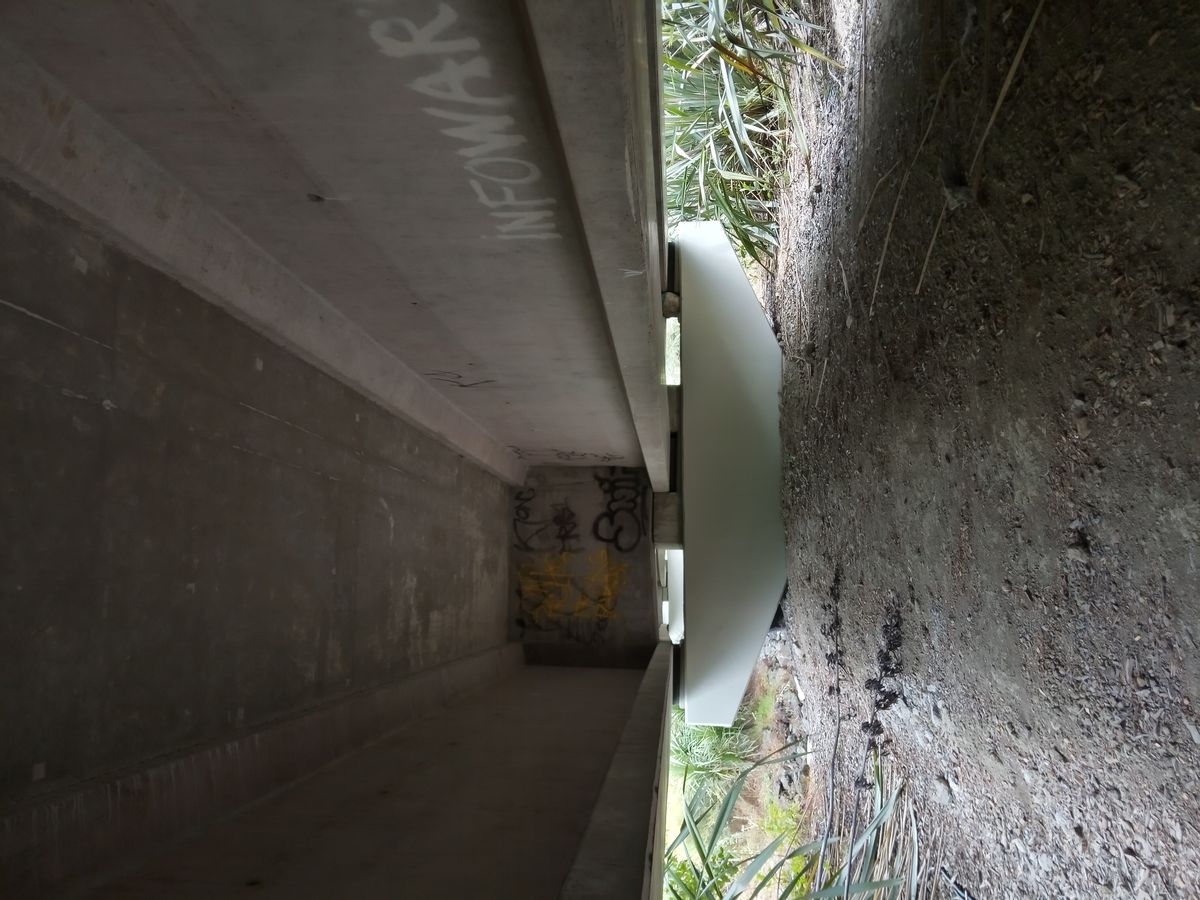 5
Infowars

---
Start as for Nowhere Man, traverse over to the middle beam and continue to the "Infowars" graffiti. Drop off. Feet and hands on the inside shelf.
Variations
Add the very hard mantle using the mono.
Marco Lefebvre 2021

Avondale, Auckland, New Zealand
Nearby Areas
AREA
Rosebank Road Off Ramp
Nearby Boulder Problems

7
Titanium White.


5
Rosebank Traverse


4
Nowhere Man

3
Inside Man

2
Corner Pocket
Project
---