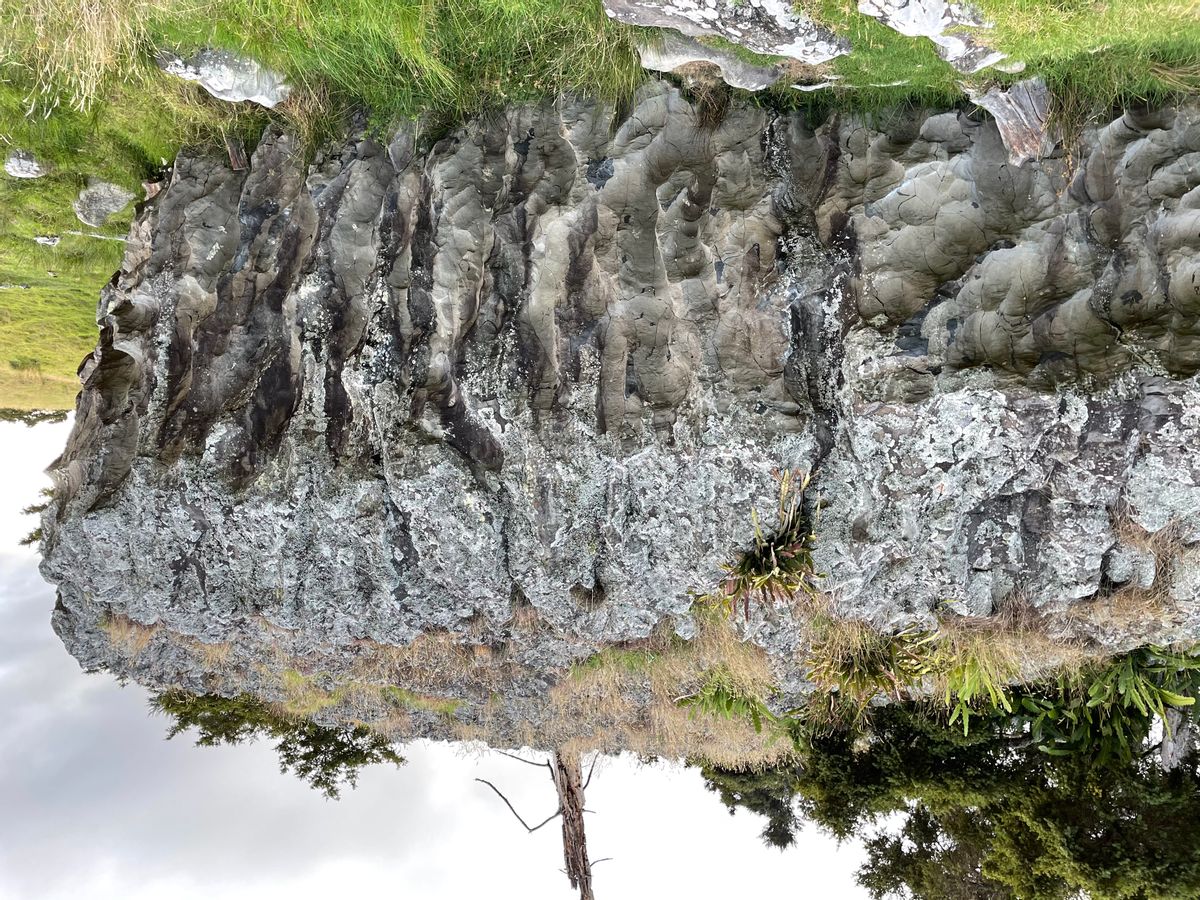 2
Chip Off the Old Block
---
Compressed sit start on obvious juggy plate. Big throw right onto good slopers, before final reach out left to jug. Top it out.

Beware, this area of the wall is a tad chossy and wasps love to make their nests here.
Variations

2
Not a Driller
•
Same start as Chip Off the Old Block. Instead of final move to left jug, make a big move out right to the juggy horn that sits atop the vague arete directly above the embedded rock.
Luke Davies 2021

Horeke, Northland, New Zealand
---