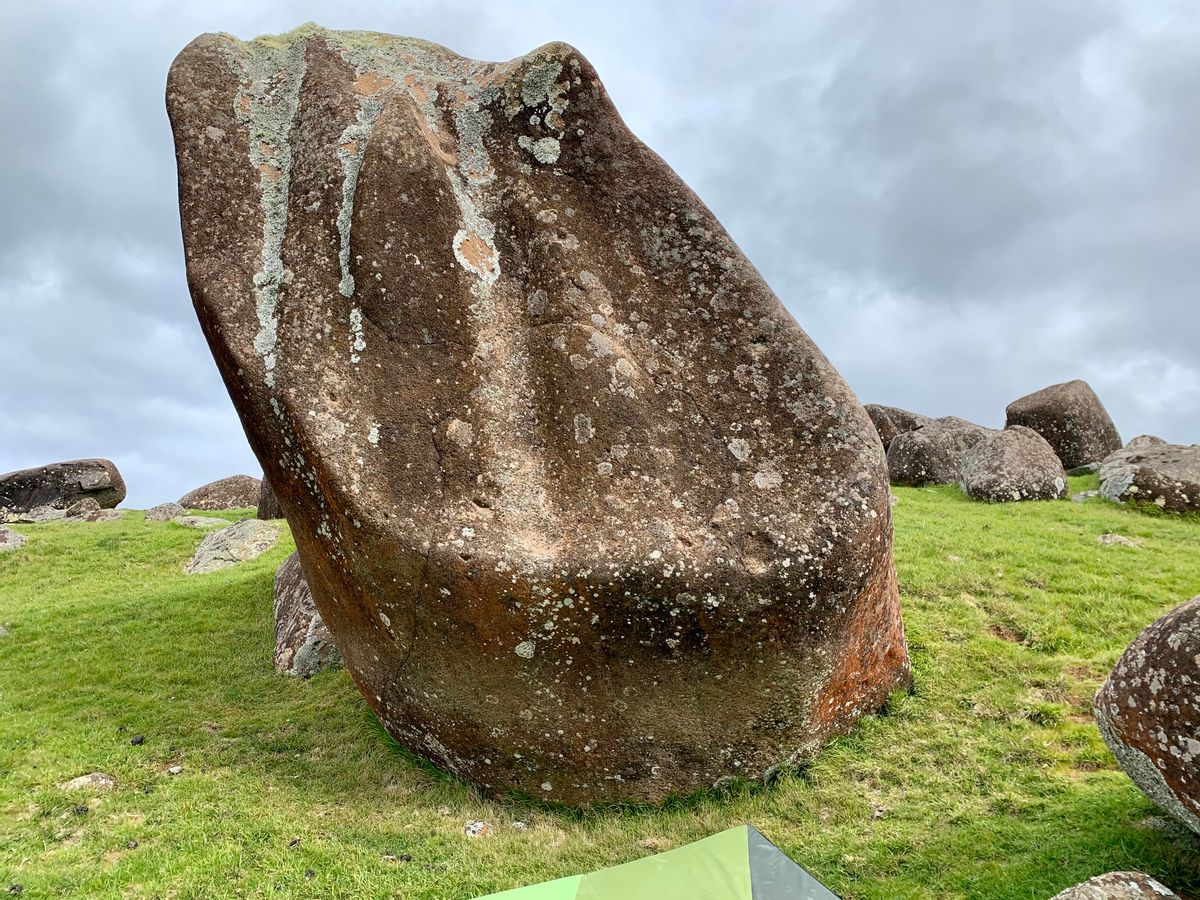 6
Quantum Simulator
---
Sit start on the slopy arête. Use a high right foot to reach the right arête and top out.
Variations
Same start but after getting onto the face finish up on the left arete for a harder finish.

1
Quantum Arete
•
Stand start - step up onto the face and finish with the right arete.
Stand start to Quantum Simulator and finish up left arete.
Slap your way up left arete. Hard.
Stu Kurth 2010

Waiheke Island, Auckland, New Zealand
---