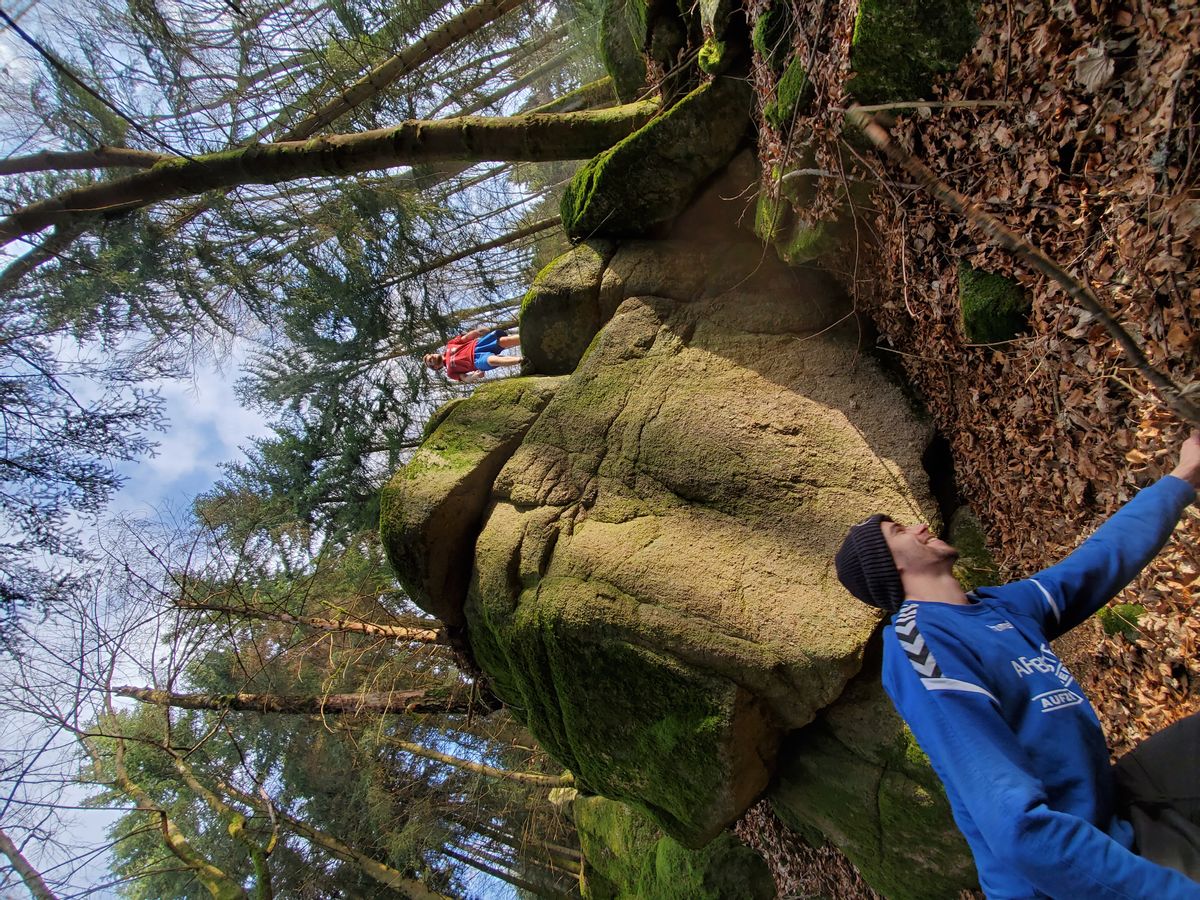 3
Knee To Bar

---
Boulder: SteinGolemPenis // Route: Knee to Bar // Grade: 6a+

Start links tief an Hauptmann. Start mit Kneebar. Dann links Aréte hoch. Top out eher links.
Variations

4
Knee to Bar Direct
•
Gleicher Start wie "Knee to Bar". Top out weiter rechts. Selbes Top Out wie "Reach for more".

Highball
Christopher Kopp

Ottenhöfen im Schwarzwald, Baden-Württemberg, Germany
Nearby Areas
AREA
Simmersbach - Golem Sektor
AREA
Simmersbach - Wandsektor
Nearby Boulder Problems

2
Reach For More


1
Traverse Golem
---