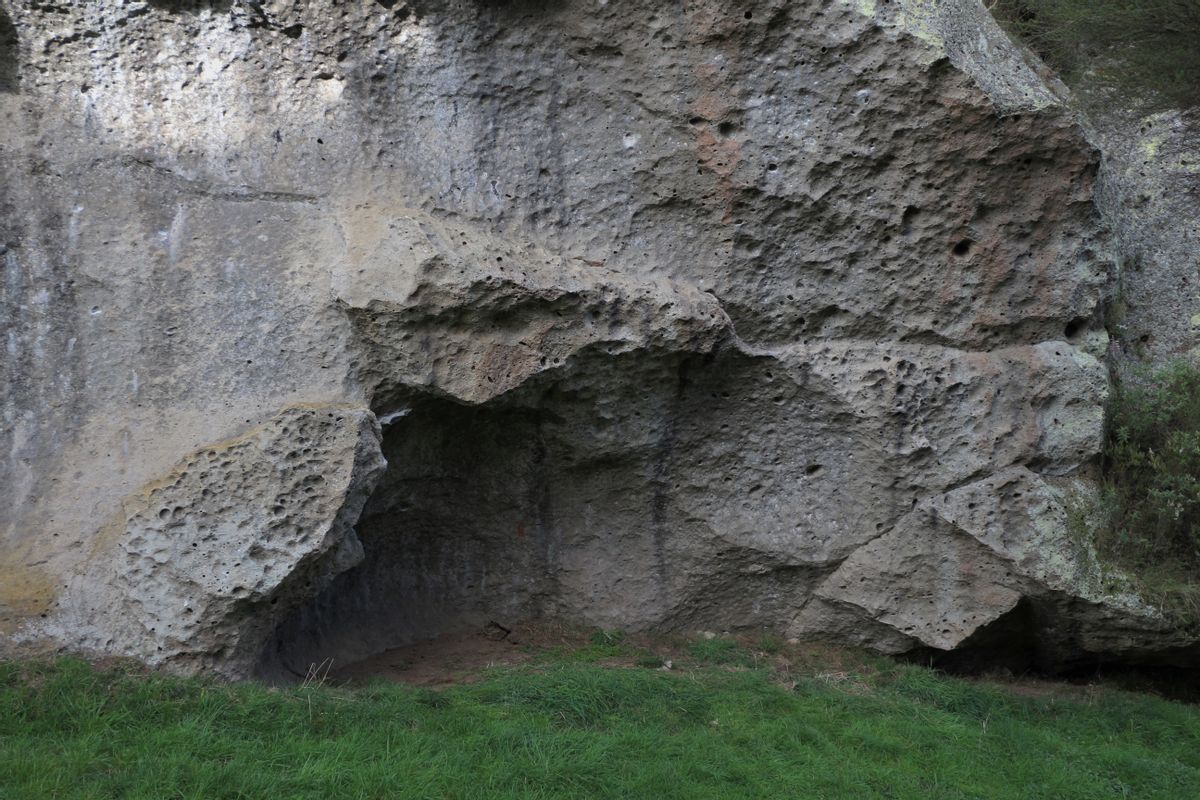 6
Super Cave Exit

---
Start matched on the pocket and head up left to the jug on small holds. Traverse right along the upper face and mantle the shelf to finish.

This problem eliminates the original Cave Exit holds/arete.
Variations
Start matched on pocket, traverse the blank wall into the start of Boldly Go and finish as for that problem.
Marco Lefebvre 2020

Wharepapa South, Waikato, New Zealand
---